The IPA recently launched its latest Touchpoints survey which compared how much time people spend on different media each day. In the study online time was split across several categories so this month UKOM asks 'How much time do people spend online per day in total and how does this differ by audience'? There are two ways of looking at 'average time spent online' – average time spent among those who use the internet and average time spent among the total UK population.
The average time the UK adult digital population spends per day online according to UKOM approved Comscore data for July 2018 is 3 hours and 8 minutes, but this varies considerably by age from 4 hours 5 minutes for 18-24s to only 2 hrs 23 minutes for those aged 55+
Data for the UK adult population is slightly lower: 2 hours and 37 minutes online each day on average – reflecting the fact not everyone uses the internet. Lower online penetration for over 55s means their average time spent per day online drops by a third to 1 hr 35 minutes when based on the total adult population. The data for all 18-24s is very similar at 3 hours 55 minutes as over 95% of this age group are online.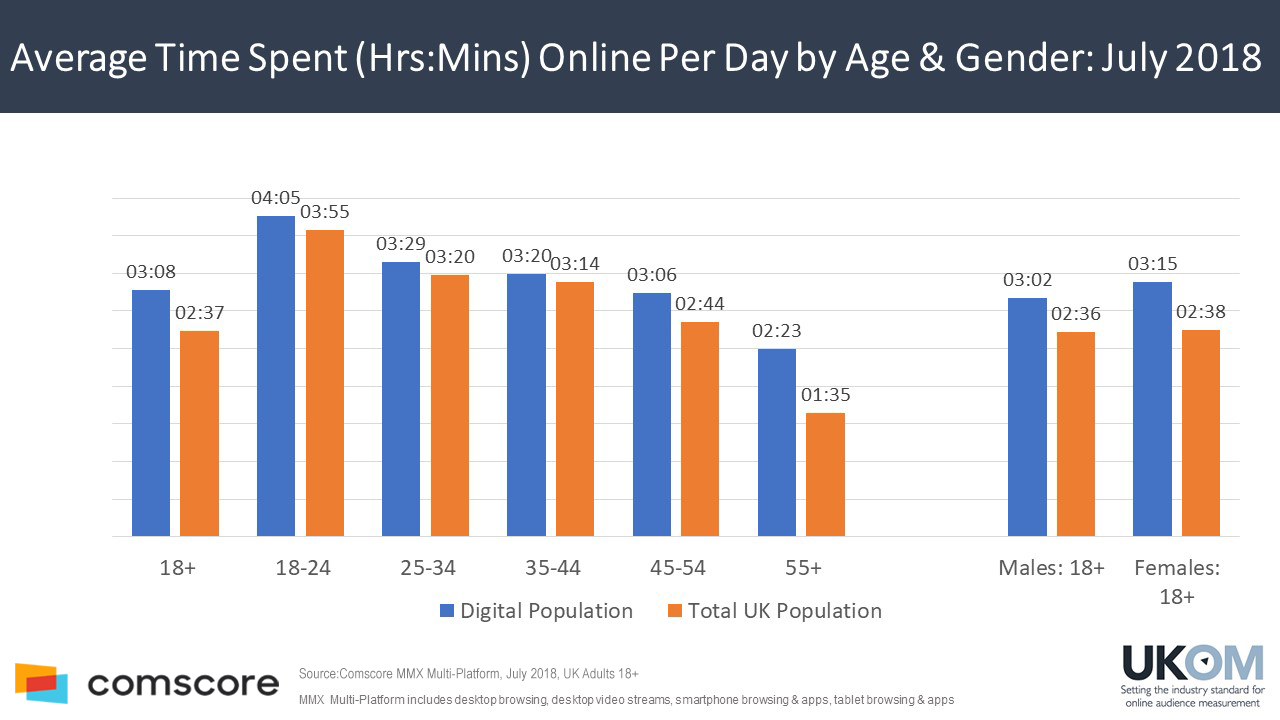 Much has been written recently about the death of demographics in advertising, particularly in digital advertising. Exploring UKOM approved Comscore data in more detail can also reveal big differences by platform among young and old, males and females. The full report including all average time spent per day data by age, gender and device, can be downloaded below.