UKOM attracted a capacity crowd from clients, agencies and publishers to the Digital's Standards Revolution panel held at Campaign's Media360 on May 17 at Brighton's Grand Hotel.
Delegates heard panel chair Eleni Marouli, Ofcom's Head of Market Developments, set UKOM's work in the context of mobile internet growth. UKOM CEO Ian Dowds commented: "Our recent Digital Market Overview showed that smartphones and tablets now account for 75% of all adults' time online. It is more challenging than desktop measurement but we make measuring this audience a key focus."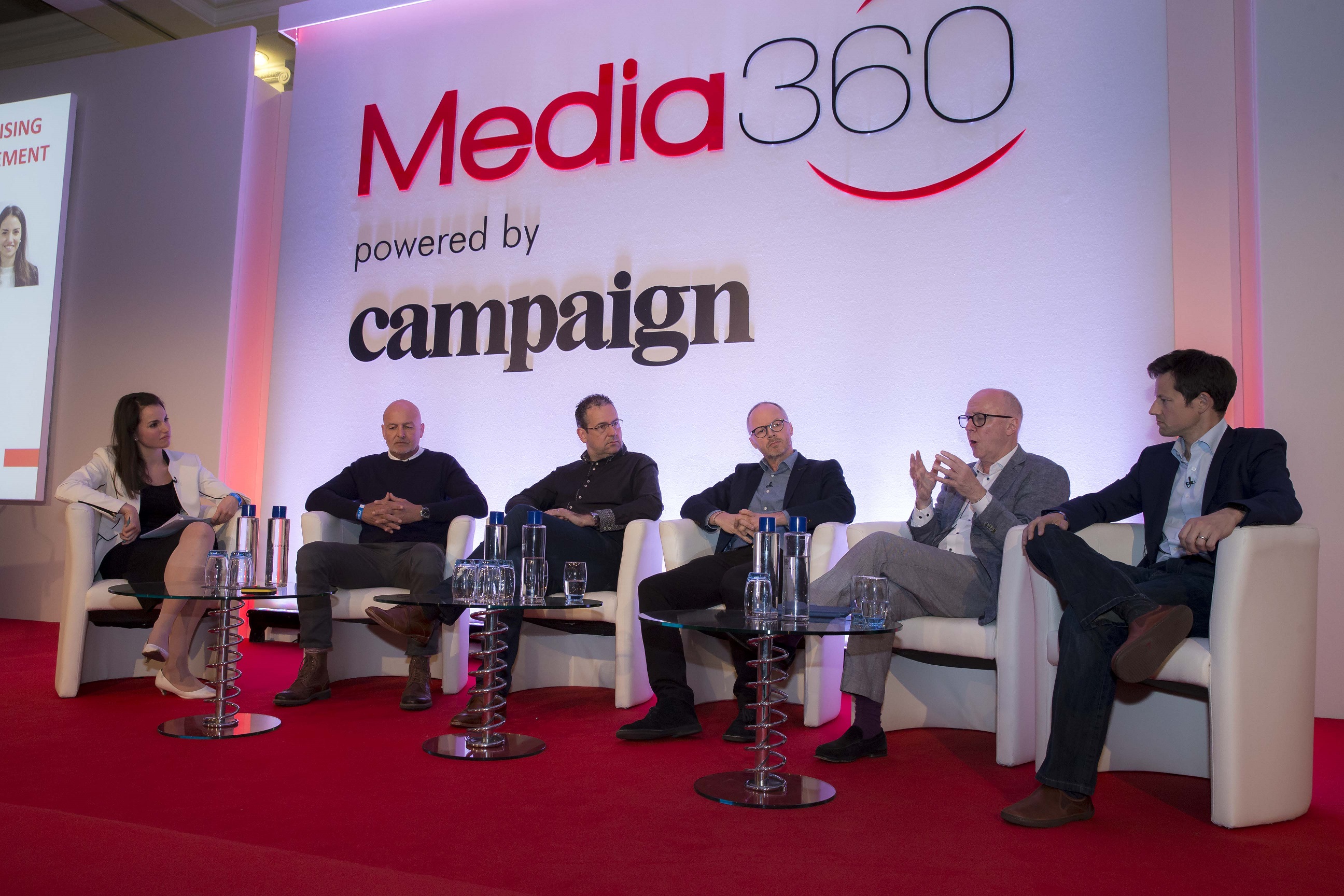 Ofcom's Eleni Marouli chairs a lively discussion featuring (l-r) Ian Dowds, Matt Stockbridge, Nick North, Nick Manning and Sam Tomlinson
Nick North, the BBC's Director of Audiences, considered the BBC's unique position, not only as an ad-free, licence fee-funded organisation, but also one that operates across the entire media spectrum and all its online variants. Marouli asked how the BBC manages to get an objective view of audience behaviour between platforms and devices and how it is performing against other media owners.
"The priority for us is to understand people, to unite UKOM, RAJAR and BARB datasets with our own signed-in users," said North. "It's very helpful to have comparability of metrics - consistent and coherent measurement across all different media - but above all it's about being audience-centric as opposed to programme-centric. It's not about data or people it's about personalisation, what we know about people, their interests and what they consume."
Matt Stockbridge, Growth Analytics Manager at Mondelez International, explained that part of his role is about evaluating the success of the firm's global partnerships with tech platforms: "Things are getting better and the work that UKOM is doing is good", he said. "What we don't like are slanging matches about viewability."
Asked to comment on the emergence of AI-driven techniques in real-time advertising and their effect on the perceived value of industry standards like UKOM, MediaLink's Nick Manning, like Nick North, brought the discussion back to people: "The danger is we've gone too far down the maths route and we don't advertise to machines but to people. We need to get back to basics about what makes advertising powerful. In my view, a combination of panel and other research forms a composite view of context, relevance and data. The more we collaborate around standards, the better."
PWC partner Sam Tomlinson said that the advent of GDPR is shining a light on the source and use of personal data; but even without this regulation, the marketing world has realised that the quality and objectivity of third-party data is sometimes questionable. "If you are on the advertiser side you should be asking: How do I know that I can trust this data, is it industry certified?" he said.
Ian Dowds said: "Thanks to Eleni Marouli and our brilliant speakers for sharing such provocative views on audiences and objectivity - the themes that have defined UKOM's work since our foundation in 2009. The panel showed us that in 2018 UKOM matters more than ever. Digital advertising's key stakeholders must find more common ground and UKOM can help ensure that audience data standards are fit-for-purpose in a complex multi-device world."