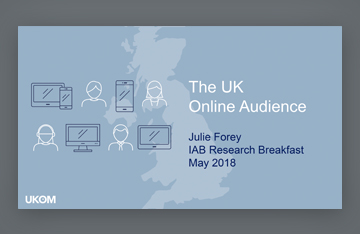 This is the UKOM deck which Julie Forey presented at the IAB Research Breakfast in May 2018.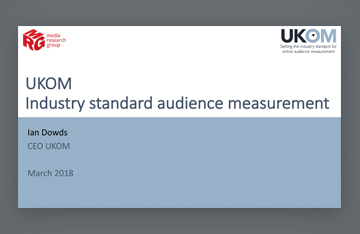 The Media Research Group (MRG) is a UK non-profit making organisation promoting an understanding of the techniques and uses of media research. MRG's 'Tools of the Trade' is a training programme providing an introduction to the key research and insight tools used by agencies and media owners to evaluate media performance and is designed for people with 0 to 3 years' experience in the industry.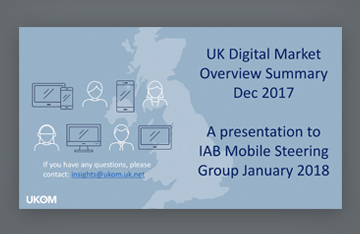 This is an abridged Digital Market overview presented to the IAB's Mobile Steering Group, a premium advisory group made up of the leading companies operating in the mobile space.