Q4 | 2016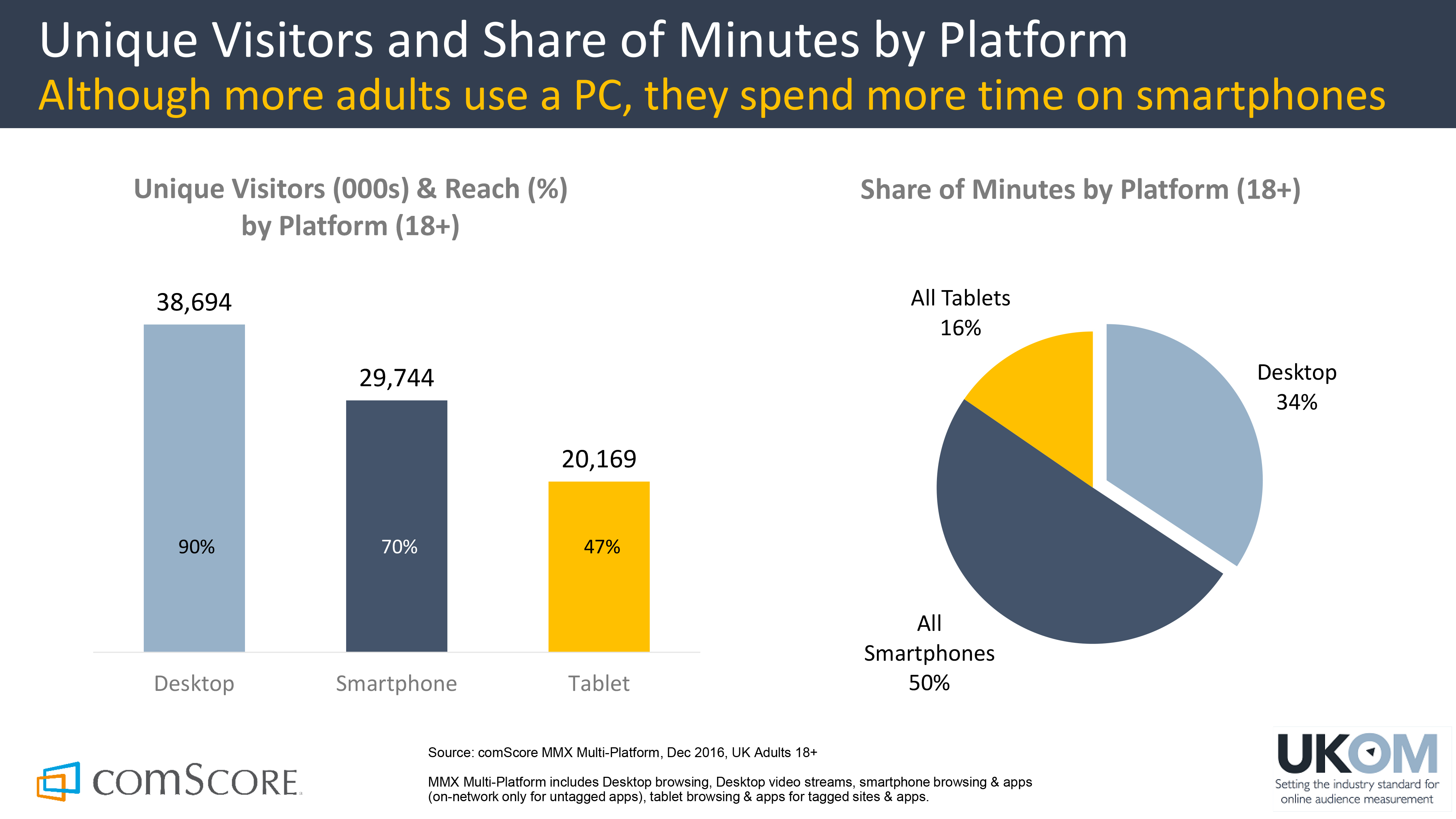 Over 50 million users accessed the internet via their desktop, smartphone and tablet devices in December 2016.



Share of minutes to mobile devices (smartphones + tablets) continued to increase. They now account for two-thirds of adults' time online, with smartphones alone generating 50% of all minutes.
There is a strong relationship between age and platform usage – 65% of online time among 18-24s is via a smartphone and this decreases with increasing age to only 31% for 55+s.
Despite mobile taking the lion's share of minutes, the desktop still has higher adult online reach (90%) compared to smartphones (70%) and tablets (47%).
74% of adults are multi-platform but this is lower among social class A, who are more likely to only use the desktop and social class E who are more likely to only use a mobile. 1 in 10 adults are now mobile only but this is higher among females (12%) than males (7%).
Google's total audience increased by 5% to 95.9% of the UK online population between September and December. Google shopping (+1.5m) and Youtube (+2.3m) contributed to this uplift.
Snapchat enters the top 10 for total 'time spent' among adults – visitors spend on average nearly 6.5 hours per month on the social networking site.
Predictably, retail sites dominated the top 10 growth sites in December with Home Retail Group (Argos) being the main beneficiary - up by 4.5 million unique visitors compared to September. Dixons, Tesco, Debenhams and John Lewis also added over 3 million users.