The remarkably big stage was set and over 700 delegates from marketing, agencies and media gathered at the Barbican for the IAB's 15th Engage conference.
Before I review some of the highlights from a packed and ambitious agenda, I must mention the trainers. Surely only the digital industry would have a dress code for its conference that required almost every speaker to wear the brightest of white trainers. Maybe they've been getting style tips from menswear fashion e-commerce company Thread whose CMO Tim Grimsditch was a speaker on the day?
Peter Day, Quantcast
Kicking off proceedings and setting the tone was an onscreen quote from Dr Peter Day, CTO at Quantcast, saying "The future of advertising is the death of the big idea". He's right, few in advertising obsess any longer about the elusive big idea as the holy grail and Peter set the tone for a day that was future-facing, provocative and informative in equal measure.
Highlights included Nigel Tierney, Irish-born now LA-based head of content for the RYOT studio at Verizon Media asking whether brands are ready for content in a 5G world. The risks of working with Huawei for the national telecommunications infrastructure felt a world away from the examples of faster and better premium content brought to life by Tierney. With 51% of advertising now delivered on smartphones, and speeds that are 100 times faster than 4G on the horizon, video will cement its place as the most consumed content on the internet and bring with it measurement challenges that UKOM is already addressing.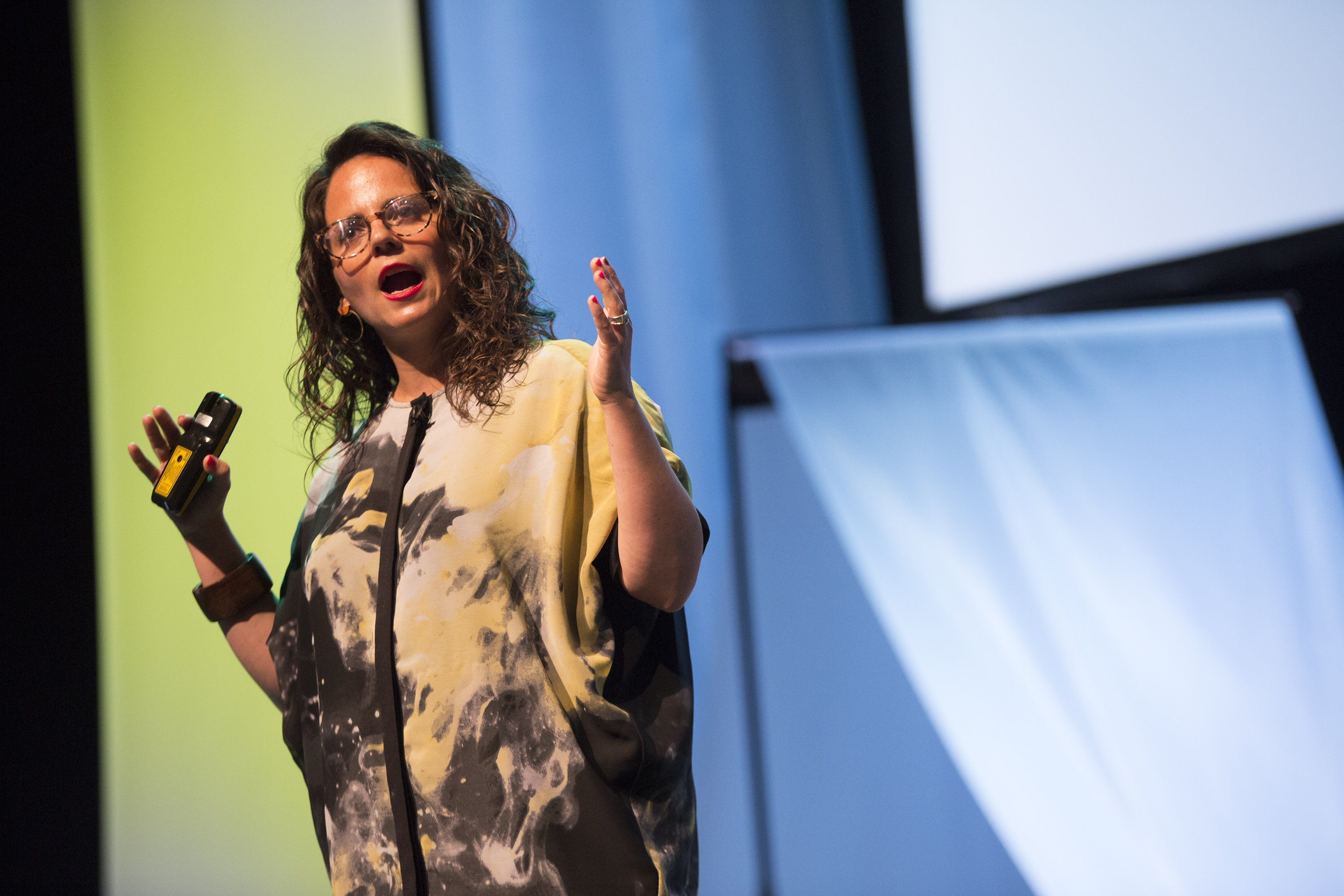 Emma Turpin, Google Creative Labs

Emma Turpin, senior team lead at Google Creative Labs effectively and cleverly showed how a self-styled "rag tag group of idealists and vagabonds" had broken some rules and "made technology the stage not the star" in creating some incredible products and experiences, and with a backdrop of flexible working as her mantra. Highlights from her presentation were a wearable (the vibrating internet-connected 'Jacquard by Google' commuter jacket for Levis), and a dinosaur (for the Natural History Museum). I'm sure Emma's presentation made the gadget geeks in the audience wish they had one of those Levi's jackets.
Next in the hot seat was Peter Day, Quantcast CTO and the man whose quote had kicked off the day. It was intriguing to hear from a speaker with a PHD in machine learning how internet companies (as he called them rather than tech cos) have certain traits which make them great rather than just good. Why wouldn't brands want to associate themselves with companies that:
1. Move fast and break things vs death by committee
2. Promote velocity of execution and learning
3. Are fearlessly optimistic (even when the regulators are staring down the track)
Jordan Nobbs, England and Arsenal

We headed off for lunch and further optional breakout sessions with excitement building that the Telegraph's first Women's Sport Editor, Anna Kessel MBE, was to be unveiling some special guests from the world of sport. We were soon to discover that the star guest was the impressive Jordan Nobbs, the England and Arsenal midfielder who will sadly miss the Women's World Cup in France this month through an ACL injury. Joining her were Demi Shaw and Aisatu Jabbi, two talented young women from development programme Goals4Girls and its CEO and founder Francesca Brown.
We were given a privileged and fascinating glimpse into the world of sports journalism in newspapers, where less than 2% of bylines go to women. As someone who used to play women's football and the mother of a football-mad 6-year old daughter, I hope that the drive to measure and improve that bylines figure remains strong.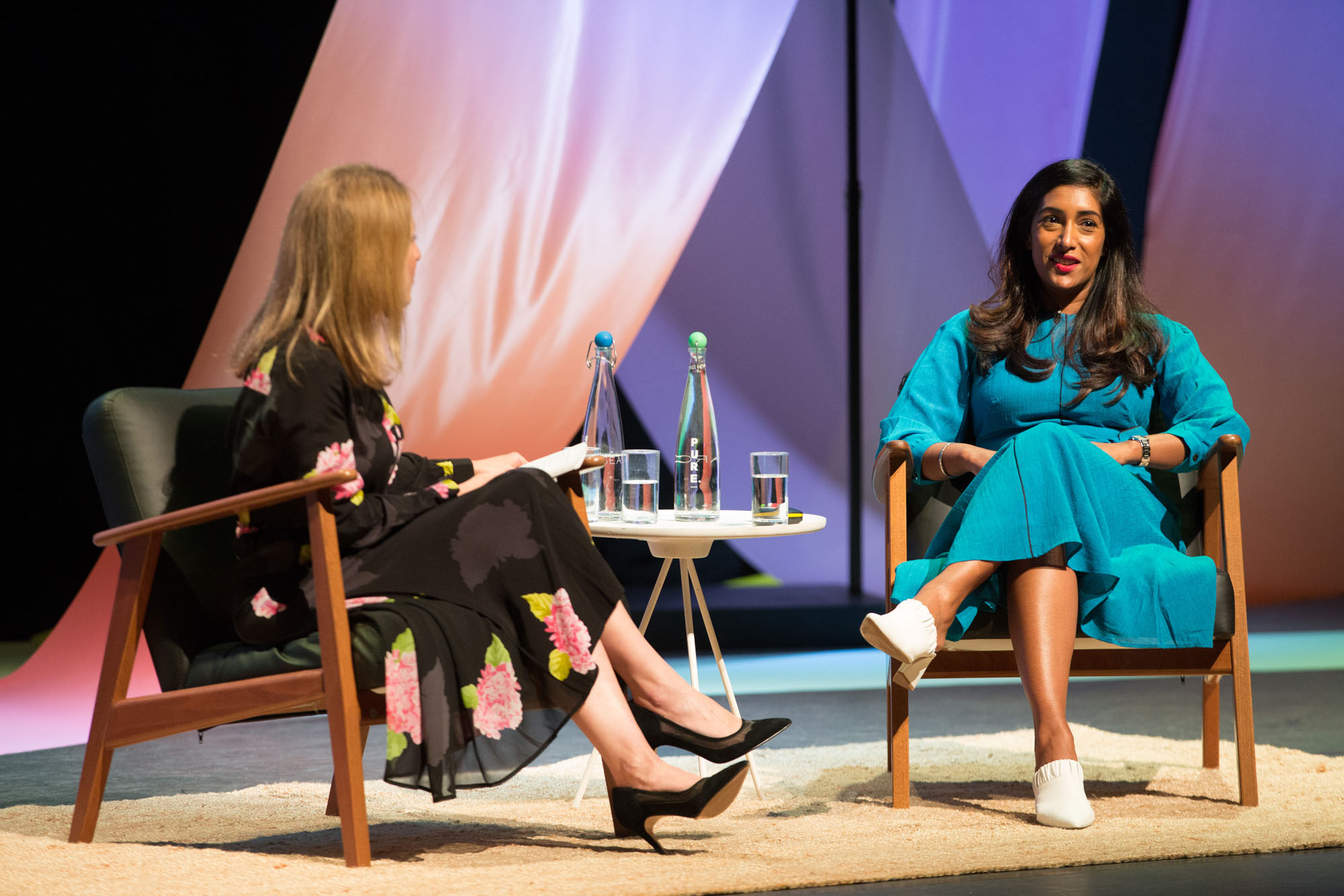 Tina Daheley, journalist and presenter
This session was a good example of Engage going beyond its digital marketing remit and into some new and important societal areas. Other thought-provoking human stories and fascinating insights shared by trans activist Charlie Craggs, feminist and campaigner Caroline Criado-Perez and broadcaster Tina Daheley also highlighted the importance of changing attitudes and the need for greater diversity, inclusion and an industry and output accessible to all.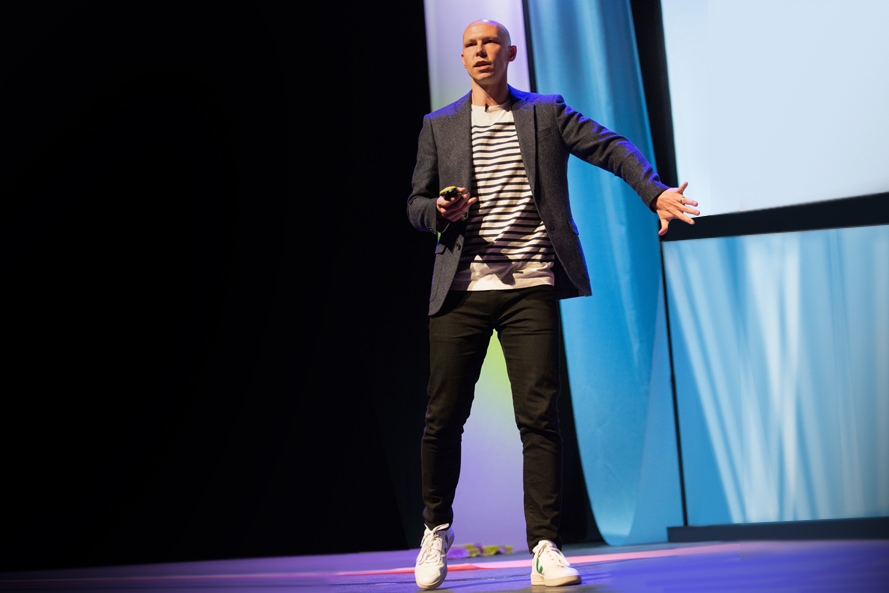 James Chandler, IAB
The penultimate session was arguably one of the most useful talks of the day where we learned from the IAB's James Chandler about the notion of mobiles vs the exciting advertising implications of mobility. Here was a superb example of the IAB living up to its mantra of building a sustainable future for digital advertising.
These were my highlights of Engage 2019, and just a few chosen from a packed day. As Engage drew to a close, aside from following the advice of Alex Jenkins, the editorial director of Contagious and ensuring I never have the word future in my job title, I was left with these enduring thoughts:
I. Online consumption via moving jackets and hand gestures will make media measurement even more challenging
2. If Google's Emma Turpin can help create those amazing new products on a flexible working contract (3 days a week) we would be crazy not to champion flexible working as a business mantra across all sectors
3. The quality and passion of the speakers shows that Engage has a very bright future