Q2 | 2017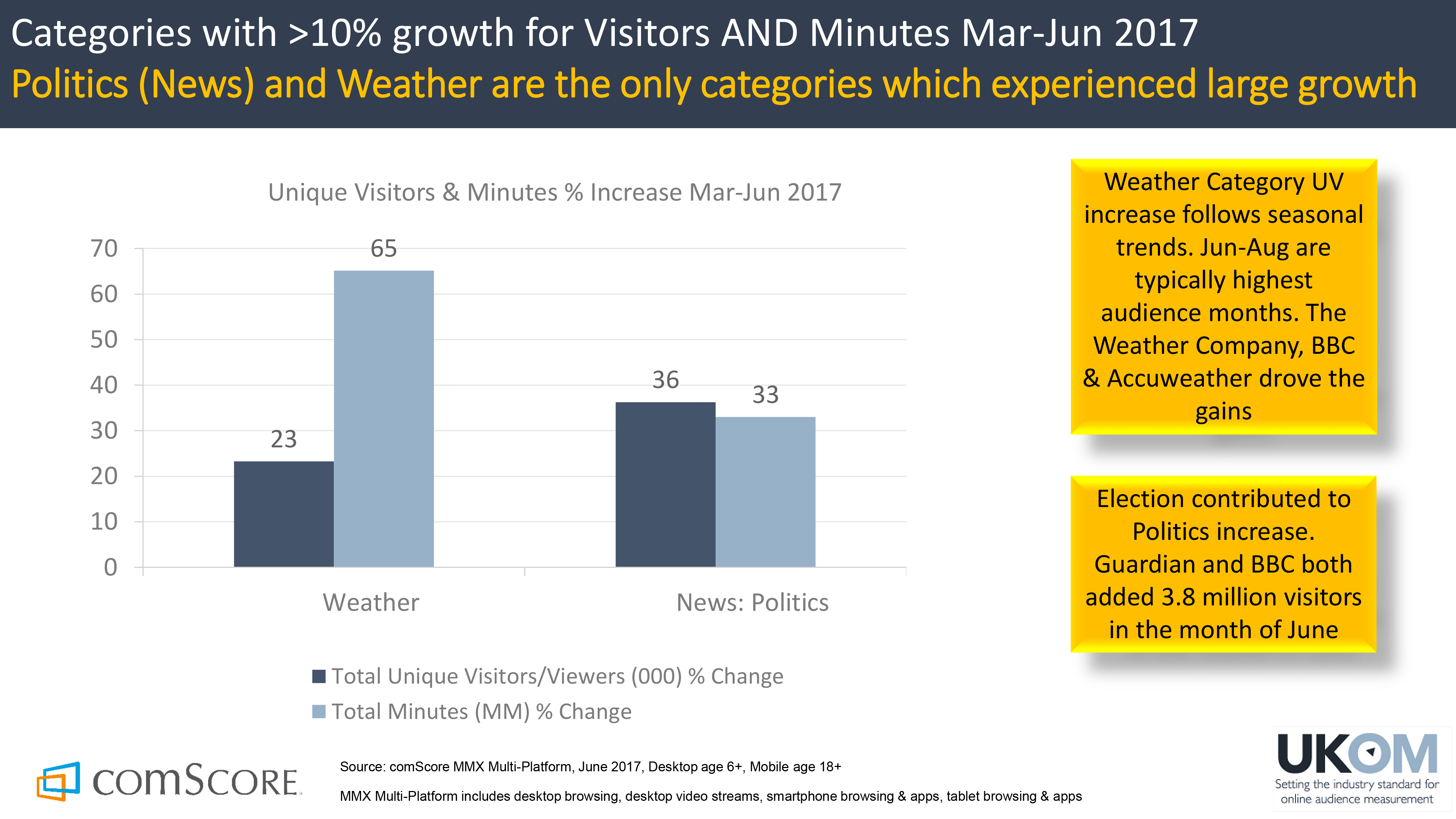 Over 50 million users accessed the internet via their desktop, smartphone and tablet devices in June 2017.
Smartphone share of online minutes is back up to 50% - last witnessed in December 2016
Parents spend a greater share of their time online (57%) on smartphones compared to non-parents (47%) but share continues to be highest among young adults (63% for 18-24s)
Two categories grew significantly for both time online and visitors in June: Politics & Weather.
The UK General Election contributed to the uplifts for the Politics category since March which grew by 36% in terms of unique visitors and 33% for time online. Reach increased by 13% points between May and June 2017 alone. This uplift was similar to the previous General Election in May 2015 (+ 15.5% pts) but much lower than Brexit in June 2016 (+26% pts) The Guardian & BBC were the major beneficiaries - both adding 3.8 million visitors to their politics news channels in election month.
Britain had its hottest day for 40 years on 21st June and the heatwave helped drive increases to weather sites and apps which saw visitor numbers up 65% compared to March.
The main UK news sites also witnessed big gains as major stories (General Election, terrorist attacks and Grenfell Tower) dominated headlines. However, the overall category didn't increase as the US titles e.g. USA Today, Washing Post & NY Times all had lower visitor numbers than March, as consumers turned their attention to events closer to home.