Q1 | 2018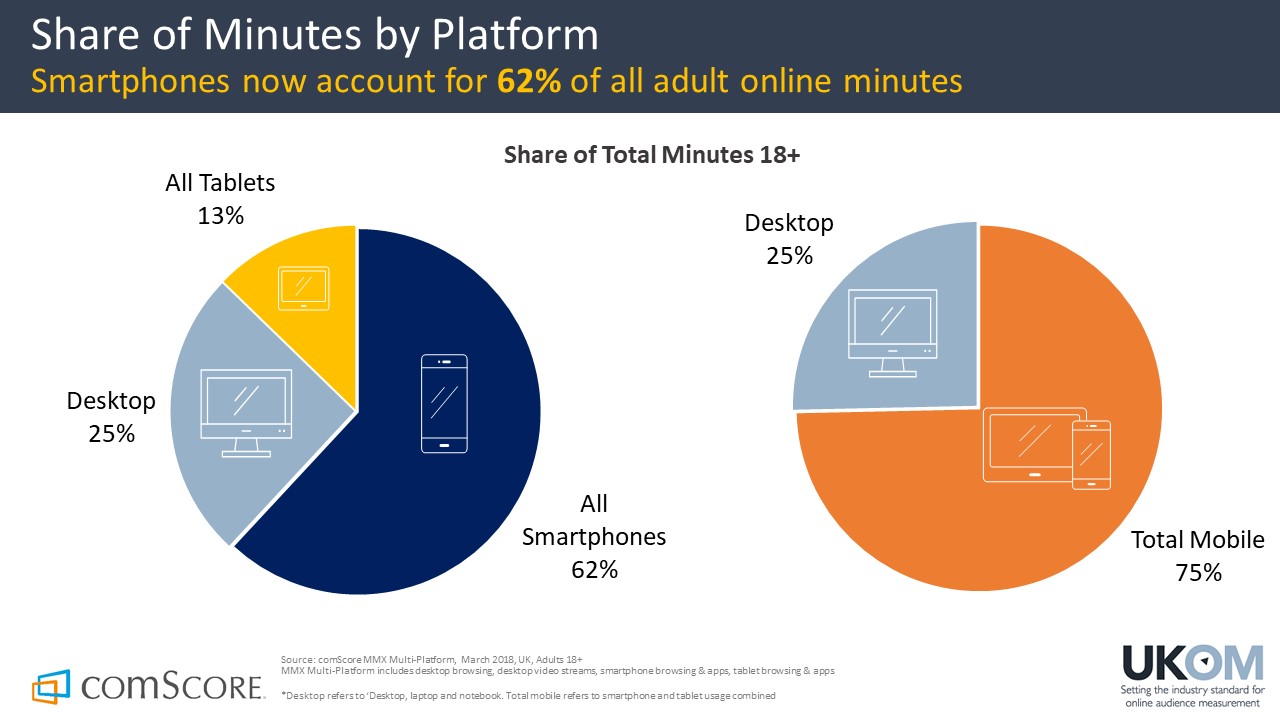 Key insights this quarter include:
Mobile devices (smartphones and tablets) now account for 75% of all adults' time online. Mobile's share is up 2% points since December.
For the first time, more 55+ use a smartphone than a tablet to access the internet.
Over a quarter of online adults (27%) are mobile only, meaning they do not use a PC to access the internet but only use tablets and/or smartphones.
Mobile share of time continues to be higher among females (81%) than males (68%). Parents, millennials and lower social grades all spend a greater than average share of time on mobile devices.
Of the top 20 sites, Tripadvisor & Twitter showed the biggest unique visitor growth in percentage terms whilst perhaps unsurprisingly the retail related sites – Amazon, Ebay and Paypal were all down compared to December.
Of the social sites, Linkedin witnessed the biggest growth after experiencing a decline in December. Facebook does not seem to be impacted by recent news – reach remained at 87% of all internet users.
The biggest growth categories this quarter were Property and Travel. Online travel agents & hotel sites were the major beneficiaries within the travel sector. Other big growth categories included Automotive and Weather– the March Snow most likely having an impact on the latter. Given the financial year end was approaching in March, Government & Taxes also showed seasonal growth.